LATEST CRIME FIGURES FOR CKN
| | | | | |
| --- | --- | --- | --- | --- |
|   | 2020 | 2021 | 2022 | 2023 |
| Armed Robbery Business |   |   |   |   |
| Armed robbery, person-on-person |   |   |   |   |
| Armed robbery, residential | 2 | 1 |  2 | 2 |
| Armed robbery, hijacking | 1 |   |   |   |
| Burglary, business |   |   |   |   |
| Burglary, residential | 2 | 2 | 1 |  2 |
| Murder |   |   |   |   |
| Rape |   |   |   |   |
| Theft of motor vehicle | 3 | 1 |   |  1 |
| Theft out of motor vehicle |   |  1 |   |   |
| Common theft | 2 | 2 |  3 |   |
| Assault |   | 1 |   | 2 |
| Other | 1 |   |   |   |
| Total | 11 | 7 |  6 |  7 |
*Feb 2023, one armed robbery and one assault
| | | | | | | | | | | |
| --- | --- | --- | --- | --- | --- | --- | --- | --- | --- | --- |
|   | 2010 | 2011 | 2012 | 2013 | 2014 | 2015 | 2016 | 2017 | 2018 | 2019 |
| Armed Robbery Business |   |   |   |   |   |   |   |   |   |   |
| Armed robbery, person-on-person |   | 1 |   |   |   |   | 3 |   |   |   |
| Armed robbery, residential | 3 | 2 | 6 | 5 | 3 | 3 | 4 | 5 | 3 | 3 |
| Armed robbery, hijacking | 1 |   |   |   |   | 1 | 4 |   |   |   |
| Burglary, business |   |   | 1 |   |   | 1 |   | 1 |   |   |
| Burglary, residential | 11 | 11 | 16 | 18 | 17 | 8 | 19 | 8 | 18 | 4 |
| Murder |   |   |   |   |   |   |   |   |   |   |
| Rape |   |   |   |   |   |   |   |   |   |   |
| Theft of motor vehicle | 4 | 1 | 3 | 1 | 1 | 1 | 1 |   |   | 3 |
| Theft out of motor vehicle |   | 1 |   | 1 | 1 |   | 2 |   | 1 | 1 |
| Common theft | 3 |   |   |   |   |   | 2 |   | 1 | 7 |
| Assault |   |   |   | 1 |   |   |   |   |   |   |
| Other |   |   |   |   |   |   |   |   |   |   |
| Total | 22 | 16 | 26 | 26 | 22 | 14 | 35 | 14 | 23 | 18 |
Reported crime incidents in CKN 2023
January
 1
February
 2
March
 2
April
 1
May
 1
June
 
July
 
August
 
September
 
October
 
November
 
December
 

Reported crime incidents in CKN 2022
January
 0
February
 0
March
 0
April
0
May
 1
June
 0
July
 1
August
 3
September
 0
October
 
November
 1
December
 0

Reported crime incidents in CKN 2021
January
0
February
2
March
2
April
0
May
0
June
1
July
0
August
1
September
0
October
0
November
2
December
0

Reported crime incidents in CKN 2020
January
2
February
2
March
1
April
0
May
0
June
2
July
1
August
2
September
0
October
0
November
0
December
1

Reported crime incidents in CKN 2019
January
0
February
1
March
1
April
8
May
1
June
3
July
0
August
0
September
1
October
2
November
0
December
1

Reported crime incidents in CKN 2018
January
2
February
2
March
1
April
0
May
3
June
4
July
2
August
3
September
1
October
1
November
0
December
4
These crime figures were updated on 5 June 2023
Suspect and Vehicle identification - what to make a note of.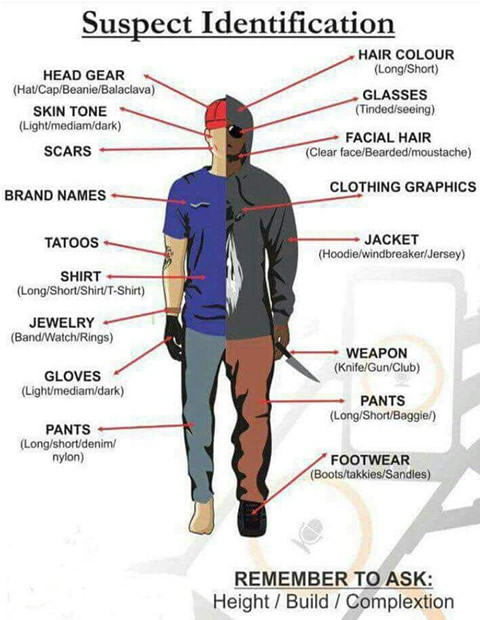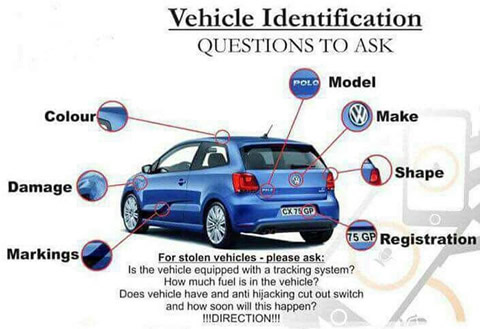 LATEST HONEYDEW AND CKN CRIME STATS
from April 2019 to March 2020
 
Honeydew cases
CKN
 
Murder
60
0
not in top 30
Carjacking
173
1
up by 35 percent – number 8 station in the country
Home invasions
341
4
up by 3.6 percent – number one station in the country
Burglary
1175
3
down 7 percent – number 2 station in the country
Theft of car
670
1 +
2 bikes
up 1 percent – number 4 station in the country
Theft out of car
1250
1
up 17 percent – number 7 station in the country
Kidnapping
46
0
up 70 percent – number 17 station in the country – this is just bizarre
Why testing your house alarm is important!
It is important to test your house alarm every two weeks. This helps the security company to verify the following:
That they are receiving a signal in the control room for your alarm activation as well as a panic signal.
If a signal is not received a technician can be sent to replace the radio
DON'T EVER THINK IT WON'T HAPPEN TO YOU ! CRIME HAPPENS !
PLEASE REMEMBER:
To keep the 24/7 DOWRY car running for your safety and protection, we rely on monthly
contributions of R300 from the residents of CKN
MEMBERS, PLEASE GET ON OUR EMAIL DISTRIBUTION LIST
You need to know about any problems
and the newsletter you receive gets to you too late to be of any help.
Send John Baisley an e-mail if you want to be on the distribution list: chairman@ckn.org.za
HOUSE NUMBERS
Is your house clearly numbered? Do this exercise when you come home one evening – look for your
house number! If YOU can't see it, an emergency vehicle won't see it! A visible house number may just save a
life one day.
I ride with the SAPS and also respond to police complaints as I have a police radio. Many times
it is difficult to find homes as no house numbers are visible anywhere. The minutes lost trying to find your
house number can mean the difference between life and death. CKN made sure your road name was re-painted so
please see that your home can be found at night.
A warning to folk who have just moved into the area – be on your guard – amid the confusion of
moving, your home could be a soft target
WHATSAPP GROUPS
We have several WhatsApp groups which are used to disseminate urgent and important
information.
If you are a member and would like to be added to one of these please contact John with your cell phone number for WhatsApp.
Read here for more
information about WhatsApp
CRIME REPORTING TIPS
When you phone the Honeydew Police Station on 011 801 8613/4/5 please take note
Residents are asked to take care when phoning burglary and robbery complaints through
to the SAPS.
A burglary is when your house is broken into whilst you are away. The SAPS will come
to take statements but will not "break their necks" to get to you as it is now after the event.
A robbery is when you have been held up and robbed at gunpoint. When a robbery is
reported, all available resources are despatched to the caller.
Please make the differentiation between the two crimes when phoning the SAPS.
When reporting suspicious cars and persons, please try and take down as many details
as possible e.g. the time the vehicle was spotted, the color of the vehicle, the make and if possible,
the registration number.
When reporting suspicious people remember their race, gender (male or female), height,
clothes, color of their clothes, distinctive features e.g. birth marks, limps etc.
Advising me, the SAPS or Dowry that a suspicious "white car" was seen in the area is
insufficient. Clear descriptions make it so much easier to catch the culprits.
Many domestic servants report suspicious people. Please make them aware of the above